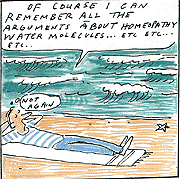 Dear HWC members
Flash News to please take a few minutes to VOTE UP the comments of homeopaths who spend many hours every week to refute the skeptics. 
Visit this news page about Prince Charles and Homeopathy. A number of unfortunates continue to say the most horrendous things about compassionate, loving people ~ our friends and homeopaths. 

Sue Young Histories Highlight

Charles Bradlaugh (1833-1891) was a political activist and one of the most famous English atheists of the 19th century. He founded the National Secular Society in 1866. Charles Bradlaugh supported the Anti Compulsory Vaccination movement (Hilda Kean, London stories: personal lives, public histories, (Rivers Oram, 2004). Page 217). Bradlaugh also actively supported contraception, and he worked alongside homeopaths and supporters of homeopaths to do this.

It would be the Drysdale family and the homeopathic community, ably assisted by radical free thinkers, who would come out to support the embattled trio. Against the usual fierce and vitriolic storm of protest, the collaboration of Charles Bradlaugh and the Drysdale family, fully supported by the homeopathic press (Elizabeth K. Helsinger, THE WOMAN QUESTION Social Issues, 1837-1883, (Manchester University Press, 1983). Page 219)), enabled the firm foundation of modern birth control to become a reality in Britain (Robert Jütte, Contraception: A History, (Polity, 12 May 2008). Page 108)." . . . 

Homeopathy Kills
Wednesday November 13th at 10:30AM Eastern Time


Dr Christina Chambreau, DVM will talk about Pets, Clicker Training and Homeopathy as Behavioral Medicine on BlogTalkRadio <~ Click to the show
Linaya Hahn follows with Full Spectrum Lighting for Health News



Thursday November 14 at 1:00M Eastern Time

Alan Phillips tells us his experience with Health Care Workers and Mandated Vaccinations, How to learn and maintain your Health Freedom Rights, and any current event news.

How do you feel about doctors being trained how to speak to patients with an authoritative attitude, which results in higher compliance for parents to vaccinate their children; without full disclosure of potential harm?



Have you heard the untold story?  The Silent Epidemic Documentary will absolutely impact your thinking. Save our children. Use critical thinking. Scientists and Physicians question testing, safety and efficacy of vaccines.



At 2:30PM ET USA Debby will talk homeopathy and stress BlogTalkRadio



Health Inn Show Monday, November 18, 2013 at 11:00AM ET USA

November 18, 2013 at 4PM Eastern Time USA

November 19, 2013 at 8AM Eastern Time USA 

Christina Munns on The Quantum Unified Field Theory and Homeopathy
on BlogTalkRadio HomeopathyWorldCommunity



Thursday November 21at 12:30PM Eastern Time

Alan Phillips interviews special guest Sharrie Edwards, expert in Sound Therapy during our regular hour on Vaccine and Your Rights in the US. If time allows, Debby will talk about stress in our lives and the healing potential of homeopathy.



Health Inn Show November 25, 2013 at 11AM Eastern Time USA

Dr Abbas Ghadimi on Natural Medicine. He will make you smile and laugh. You will love his approach to good health, well-being and living



Health Inn Show December 2, 2013 at 11AM Eastern Time USA

Donna Powers tells us how to talk with traditional medical practitioners!



Health Inn Show December 9, 2013 at 11AM Eastern Time USA

Nancy Gahles on The Power of Self Care, A Common Sense Guide To Your Wellness Solution. How homeopathy promotes wellness and saves you money.


Planning Health Inn Shows For 2014

Michelle Shine, Homeopath and Author will talk about A Novel Approach To Homeopathy In Impressionist Art on January 6, 2014
Watch the Book Trailer


Do you have a suggestion for an expert guest speaker on the Health Inn Show?
Contact Debby at homeopathyworldcommunity@gmail.com or 
Dr Deepak Sharma at responseds@gmail.com
Get Your Full Spectrum Lights to Brighten Your Home and Spirits!

They bring the outdoor sunshine right into your home. These lights are much needed especially during the shorter days of autumn and winter. Use the coupon code "HEALTH" to get 10% off your order. These lights last a very long time. http://sunshinesciences.com/



Sponsors Needed

| We would love you to be a sponsor of Health Inn and get your message out to the community! Ask Debby about getting a banner on our website.


Learning all about gluten, auto immune, celiac, our gut, the environment
the brain and nervous system, sensitivities of digestion and much more.  
Check out who will be the expert speakers

Did you ever miss any Health Inn Shows and want to view the archives?
Any one want to be part of advocating for homeopathy?
Short Link bit.ly/NovDigestHWC