Linaya Hahn Full Spectrum Lights Expert Will Brighten Your Life
Are you here for the discount of the very best full spectrum lights?
Please go to sunshinesciences.com Enter Coupon Code "HEALTH"
Tell Linaya you learned about the bulbs from HWC, HEALTH INN or BlogTalkRadio show for the best price and 100% GUARANTEE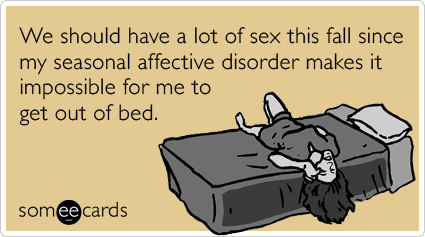 Linaya Hahn is the CEO, Founder and President of Sunlight Sciences, Inc. of Boulder Colorado and Licensed Nutrition Counselor. A visionary and healer using light and energy, Linaya's publications make waves in the medical community 
Check The World Clock For Time of Broadcast in Your Area
We will learn as much about the power of light in our hour together. 
WHAT DOES IT COST? VERY REASONABLE. They last for YEARS!
White Bright Light You Will Thoroughly Enjoy.
As CEO/President of Sunlight Sciences, Inc. of Boulder, Colorado she directs the growth of the company and the science of how light, especially full spectrum light with all the wavelengths of color as the rainbow, effects our body and plants and animals and has been doing research since 1989.

In addition, Linaya is a Registered Psychotherapist in Colorado and author of the best-selling, state-of-the-art book on PMS called, "PMS: Solving the Puzzle ~ Sixteen Causes of Premenstrual Syndrome and What To Do About It."  Lack of quality light is one of the main causes for PMS today.
If you visit the store and wish to receive a 10% discount,
enter the word "health" in the coupon box when you check out. 
Linaya supervises the manufacturer of the highest quality full spectrum Indoor Sunshine® light bulbs that include UV to help the body make vitamin D3, the Sunshine Vitamin. The lights come in Energy Star approved CFLs and energy saving fluorescent tubes. 

John Denver says, "Sunshine on my shoulders makes me happy."
Linaya says, "My friend and weaver, Mary Hoyer, created a picture frame with the words, "Love is the Answer. No matter what the question." The picture is on the table near the entrance to my house." [For information on lightboxes ask Mary] Full spectrum light boxes for Seasonal Affective Disorder (SAD) help reduce stress and fatigue; and improve visual clarity and concentration.

Linaya has been doing research with full spectrum lighting for 25 years!
A study with five 30 wt Indoor Sunshine® CFLs suggests an increase in immune system function in 30 days. In 7 out of 9 subjects, blood tests showed a 22-79% increase in the most common white blood cells as measured by the Absolute Neutrophil Count (ANC). One subject went down 1% and one went up 1%.


Subjects were told to "live with the Indoor Sunshine lights as they would any light." The study participants put the lights where they wanted and used them when they wanted. The subjects were eight women from 36-62 years old and one 10-year-old male. The study was completed over a 30-day period in February-March 2009 in Longmont, Colorado.


Subjects also completed three page questionnaires before and after the study that covered physical, mental and emotional subjective descriptors such as overall happiness, stress level, energy, ease of reading, acne, appetite, etc. Subjects reported their pets and plants reacted positively to the Indoor Sunshine bulbs.
Sunlight and Addictive Behavior
Linaya ran the PMS Holistic Center and worked with thousands of women with premenstrual syndrome for 19 years. She authored and published the best-selling book, "PMS: Solving the Puzzle - Sixteen Causes of Premenstrual Syndrome and What To Do About It." Lack of full spectrum light is one of the main causes.
Since 1989 Linaya has been working with "Indoor Sunshine®" that manufactures bulbs emitting light rays closely matching those of natural sunlight. Building on research that began in 1903, Indoor Sunshine® has been learning the effects on people of all ages, plants and animals.

Saving lives, health and finances with indoor light.
Changing Your Light To Change Your Life
Indoor Sunshine® light is the closest match to natural sunshine. According to research, its

 Full Spectrum Plus®

 light includes wavelengths of color that the body requires for physical, mental and emotional health.
Indoor Sunshine® is 95 CRI 5500 K.
The sun is 100 CRI 5500 K.
CRI (Color Rendering Index) K (blue appearance)


The sun itself is the blueprint for Indoor Sunshine®.
Flicker-free with an easy-on-the-eyes white light, Indoor Sunshine® CFLs (compact fluorescent lights) have the beautiful wavelengths of color that a rainbow does (see above color chart) and in the same proportions that sunshine does. To create a light that will change your life, it must be full spectrum, not a distorted or partial spectrum light. It should include a small amount of ultraviolet light, those invisible wavelengths of light that cause the body to produce vitamin D. That important UV must be in the same proportion as it is in sunlight, just not as intense.
"We have been running an experiment on ourselves [with standard incandescent yellow-orange indoor light] for the past hundred years or so. It's not going well."

Christopher F. Back, Lighting Consultant, Boulder, Colorado

All Indoor Sunshine® products are silent, non-flickering, and full spectrum. Researchers are learningmore each day that each wavelength brings a different biological response.
"….lighting systems are not neutral – they have non-visual effects on people who are exposed to them over long periods of time."  (Department of Education, Alberta, Canada, 1992. "A Case of Daylight Robbery" A two-year study with five schools and four kinds of light)

Research published in 2002 identified a third type of photoreceptor cell in the eye, called ipRGC, or intrinsically photosensitive Retinal Ganglion Cell. The ipRGC connects to the hypothalamus in the brain and, together with the pituitary, controls our body clock, our hormones, our moods, and the dilation of our irises in the eyes. This cell registers only light with a sky-blue wavelength. We truly are "solar-powered."
Light and Color Can Change Your Mood and Color Your World
James Turrell Light Artist At Guggenheim Museum

The finest lighting in the world:  Indoor Sunshine®.
You can put Indoor Sunshine® in homes, offices, schools, hospitals. Although we cannot predict how you will respond, these lights have been used to address specific concerns such as autism (They're recommended by Temple Grandin, PhD.), Seasonal Affective Disorder (SAD), ADD/ADHD, irritability and depression, seniors' better visual clarity and alertness, and general lighting.  Indoor Sunshine comes in energy saving spiral bulbs and fluorescent tubes that can be used with electronic ballasts to eliminate that annoying flicker and hum.
We want to help you change your lighting throughout your home. You can get one free bulb when you buy nine of the same wattage.
*************************** 
Mark your calendar for 2013 Programs
September 30, 2013 Linaya Hahn Full spectrum lighting will brighten your life and those suffering from SAD, Alzheimer's, autism, ADHD and many more diseases. 
September 23, 2013 Kate Birch talks about herd immunity
October 2, 2013 Ghanshyam Kalathia returns with "Magic of the exact match in homeopathy"
October 7, 2013 Ananda More about documentary The Memory of Water
October 14, 2013 Christina Munns The Quantum Physics of Homeopathy or Unified Field Theory
October 21, 2013 Kris Gunnars Learn about Health and Unhealthy Oils
October 28, 2013 Amy Rothenberg How to use other natural medicines along with homeopathy
November 4, 2013 Karen Allen Over Active Bladder Syndrome and Incontinence
November 11, 2013 Renita Herrmann The Gentle Homeopathic Approach Needed To Address Veteran Issues
November 18, 2013 ~ November 18, 2013 Maria Bohle "Homeopathy An Emerging Profession"
November 25, 2013 Dr Abbas Ghadimi
December 2, 2013 Donna Powers How to Talke With The Traditional Medical Practitioners
December 9, 2013 The Power of Self Care, A Common Sense Guide To Your Wellness Solution
December 16, 2013 ~ Please suggest a guest speaker
December 23, 2013 ~ Please suggest a guest speaker
December 30, 2013 ~ Please suggest a guest speaker
********* CHAT NOTES
‹Debby Bruck› Hello Dr Bob. Everyone is still watching the past show with Kate Birch I believe.
‹Debby Bruck› Hello Bev
‹Debby Bruck› We have about 10 minutes before we go live. Right now working on our audio/visual set up
‹Seniya› Sunlight Greetings Debby, Bev, Amnon,
‹Debby Bruck› Welcome Maggie and Seniya. We are still setting up and will start in about 3 minutes. 
‹Debby Bruck› Give us a couple more minutes everyone... (HUGS)
‹Debby Bruck› Thanks for getting on the chat
‹Debby Bruck› Hello Greg ~
‹Dr Deepak India› yes I will be on chat today
‹Debby Bruck› thank you Dr Sharma!
‹kavitha› Hello Everyone
‹Dr Deepak India› hello kavitha,
‹kavitha› How are you Dr Deepak
‹Dr Deepak India› Hello Debby
‹kavitha› Debby you look full of shine
‹Dr Deepak India› I am fine Kavitha how are you?
‹kavitha› Doing great
‹Dr. Bob› Thats because she got 2 hours of sleep last night !!
‹Dr Deepak India› Hello Linaya
‹kavitha› Oh God Debby is so busy lady
‹kavitha› Hello Linaya
‹Dr Deepak India› yeh too much busy lady, but I always request her to take rest for the earth
‹kavitha› me too
‹Amnon› Hello everybody
‹Dr. Bob› buenos dias!
‹Debby Bruck› welcome friends.
‹Dr. Bob› Its FALL - the sun ain't shining- I want to hear about Seasonal Effective Disorder and full spectrum light!!
‹Debby Bruck› a little history and science first
‹kavitha› Hello  Amnon- great supporter of Health Inn/HWC
‹Dr Deepak India› I request to everyone to find some sponsors for "Health Inn" show, visit homeopathicworldcommunity.com
‹Debby Bruck› Yikes! We're growing friends to today's show. 
‹Dr Deepak India› We also welcome comment/experience and thoughts about the shows anyone can call in via skpe at computers2kvoice or on phone at 919-518-9773
‹Amy› My husband wants to install these bulbs in our home because it is dark (log cabin) to bring some sunlight in.
‹Debby Bruck› Yes, Amy. These are the finest in the world. She has done a lot of testing in all environments.
‹Amy› What is the name of the bulbs please?
‹Debby Bruck› better learning, fewer absentees, less cavities
‹Debby Bruck› Sunshine Science. There is a banner below the chat.
‹Dr Deepak India› that is really great that we have a option for Vitamin D synthesis
‹Amy› oh great and a coupon too!
‹Debby Bruck› Go to HWC and there is a link. 10% discount when you say "HEALTH" in coupon code
‹Amy› I use plant grow lights on my desk. 
‹Debby Bruck› Those are a little different. Let's ask.
‹Debby Bruck› Immune boost
‹Dr Deepak India› In last few months I got 32 patients out out of 40 with sever Vitamin deficient
‹Dr Bob NewDelhi› Life style disorder is a big hazard for such deficiencies i feel
‹kavitha› So you are approaching those cases with Vitamins, biochemical and then their constitutional remedies
‹Dr Deepak India› yes kavitha I suggest to take Vit D with sun ex poser at least for 20 minutes
‹kavitha› good advise
‹Dr Bob NewDelhi› Which homeo medicine do you use as a substitute for vit D
‹Dr. Bob› how much of your body do you need to expose to full spectrum light to get enough vit, D??
‹Kait› Linaya! These lights are absolutely life changing, thank you  I love them in my office
‹kavitha› Calc Phos is very good for bone growth / development
‹Dr. Bob› the lights sure seem to make you HAPPY - particularly during SAD season!!
‹Debby Bruck› elemental mercury. not neurotoxic.
‹Debby Bruck› methyl mercury from coal fired powered plants
‹Debby Bruck› These lightbulbs last over ten years as I showed
‹Debby Bruck› This mercury is essential for every fluorescent tube
‹Dr. Bob› if elemental mercury is volatilized its toxic
‹Debby Bruck› new lights in development
‹Amy› Lowe's and Home Depot recycles the spiral light bulbs.
‹Debby Bruck› thank you Dr Bruck
‹Dr Bob NewDelhi› I would like to have Dr Sharma take on this please
‹Debby Bruck› how will it get volatilized?
‹Debby Bruck› If one breaks. Cutting your finger with the glass.
‹Debby Bruck› Use cilantro to clear out heavy metals
‹Dr. Bob› if mercury is used in bulbs as a powdered fine material- it can get into the air and lungs- very toxic
‹Dr Deepak India› Dr Bob there is nothing which replace Vit D in homeopathy, I prescribe the medicine for symptoms in patient and some time I only advice to take regular Vit D doses
‹Dr. Bob› Methyl mercury from coal fired power plants gets into every ecosystem and is extremely toxic
‹Debby Bruck› earth919.org
‹Amy› Need transport with cilantro such as chlorella.
‹Dr Deepak India› Thank you Dr Bob New Delhi
‹Debby Bruck› thank you Amy
‹Dr. Bob› will full spectrum lights induce enough Vit. D production in skin??
‹Dr Bob NewDelhi› What part of the day one should expose himself for sun exposure
‹Dr Deepak India› I do not think so Dr Bob we need a data.
‹Dr Deepak India› I advice 20% of body part for 20 minutes in sun ex poser before 10am
‹kavitha› I learnt that Morning sunshine before 10am and evening sunshine around 4 or 5 is good for exposure
‹Dr Deepak India› there is a app on iphone which tells you a right time for maximum Vit D synthesis
‹Dr Bob NewDelhi› Dr Sharma i cant understand your taking regular vit D doses please explain
‹Amy› Don't forget the need for other vitamins to process the Vit D such as Vit K.  Mercola.com has some good articles on it.
‹Dr Deepak India› I recommend 25000 IU of Cholocelciferol once in a week at night for 6 weeks in deficient and then monthly for maintenance http://en.wikipedia.org/wiki/Cholecalciferol
‹kavitha› pls advise some lights that we need to consider for buying
‹Kait› I have put your full spectrum lights in my office over my computers that I sit at for hours on a daily basis and I am having VERY positive effects from them!!  I have more energy, feel more focused, and have less unnamed agitation.  Thank you for your lightbulbs Linaya!  I highly recommend that everyone on this call get them.  With your no questions asked return policy -- it is a no-brainer!
‹Dr Deepak India› yes Amy true
‹Debby Bruck› Hi Kait
‹Amy› Thank you Kait
‹Dr Bob NewDelhi› Dr Sharma this is more of an allopathic recommendation which is correct but what can it be Homepathic please explain
‹Debby Bruck› Anyone want to call in 919-518-9773
‹Debby Bruck› computers2kvoice on skype
‹Dr Deepak India› Vitamins are never a allopathic or homeopathic prescription these are the diets we need so any physician can prescribe all vitamins and minerals.
‹Dr Bob NewDelhi› I would also like to know how this particular dosage can be fixed & taken in homepathic form
‹kavitha› Can we get link to Linaya full spectrum light bulbs
‹Dr Deepak India› Thank you Debby
‹Amnon› Right under the chat box 
‹Buffy› Is there a phone number to call in to this webinar - friend wants to call in and listen on phone...
‹Debby Bruck› 919-518-9773
‹Buffy› thank u
‹kavitha› Thanks Amnon
‹Dr Deepak India› Dr Bob New Delhi, If we need a bread (roti) in our diet then how we will prescribe it homeopathically. Understand Vitamins are a portion of diet
‹Dr Bob NewDelhi› Sir roti in our diet relates to appetite & when we dont it enough due to some reason it also lead to poor health so we can suffer but there is no specification for roti
‹Debby Bruck› if you are calling in please hold on
‹Dr Bob NewDelhi› Any ways Dr Sharma thank you very much for your feedback
‹kavitha› Thank you so much for Linaya for wonderful show. I am excited to get these lights and share my experiences too.
‹Sandy› Yes.  This info is so interesting!  I need to order too
‹Dr Deepak India› that is true Dr Bob ND but when we did not take bread our stomach hurts instantly, but when we did not taking proper Vit D our bones gives a signal as a tiredness, cramps, weakness etc. This is up to us how we understand our body signals.
‹Dr Bob NewDelhi› Yes Dr Sharma exactly this is what it should be because it is about a vit & not appetite thanks please
‹Dr Deepak India› Thank you Dr Bob ND
‹Dr Deepak India› Thank you Linaya Is this light available in India
‹Dr Bob NewDelhi› GOD BLESS
‹Debby Bruck› what voltage in India?
‹Debby Bruck› currency?
‹Dr Deepak India› Linaya I will refer your website to all my patients in US Thank you so much
‹Dr Deepak India› 240 Volts
‹Seniya› Thank you for the Sun shining & enlightening  show. Sunlight Wishes
‹Dr Deepak India› please take a proper rest Debby
‹Dr Deepak India› Thank you for shining
‹kavitha› yes, pls take rest Debby. We care for your health
‹Buffy› Question: Does this light help with Alzheimer's or dementia?
‹Seniya› Thank you Linaya and everyone!
‹Bev› Thank you, Linaya and Debby!
‹kavitha› Once again Thanks Linaya and everyone