How To Protect Yourself In Hot Heat Waves Of Summer Sun?
Visit NissanCommunications to view our live show.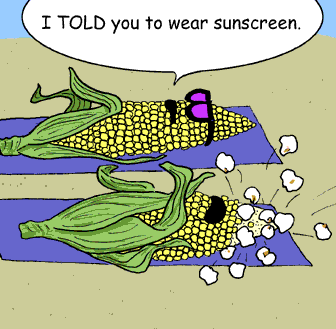 Sign in with your name on the chat. 

Tell us where you are located. 

Comment and ask questions. 

Call in to talk, if you wish. 
We also request your help. Please add your vote so our application may be reviewed. Instructions Here.
Our special guest on Monday, June 25, 2012 will be Dr. Nisanth Nambison, M.D (Gold Medalist) M.F.Hom (Mal), FBIH (London), MDP (IIM).
Presently, Dr Nambison has many awards and recognitions to his name. Well know as the designer of health and homeopathic computer programs to make diagnosis easier, he also lectures widely at national and international conferences and teaches with the title of Assistant Professor, Head of Surgery and Homeopathic Therapeutics at the federal government run Homoeopathic Medical College, Bhopal (M.P) in the heart of India.

Dr Nambison is Ex-Vice-President, HMAI (Homeopathic Medical Association of India) MP State; Research consultant, L.B.S.Hospital, Bhopal; Examiner and Paper setter for several Universities in India.
Her Highness Queen of Malaysia appointed him as Honorary Professor Faculty member of Homeopathy in Malaysia. He completed post-graduate research scholar in homeopathy, and was awarded with several national and international recognitions including Bhartiya Chikitsak Ratna (New Delhi by the Minister of Human Resource Development Government of India), Star of Excellence 2000 (Malaysia), Fellow British institute of Homeopathy by Dr Hahnemann's grandson (Singapore). You can find Dr Nambison's Pharmacokinship Remedy Relationship computer programs on his website. www.nambisons.com
Summer season, when everyone goes outside to play and recreate, means knowing how to be prepared for the weather. We don't have to worry about snow boots and bundling up, rather, we may not realize how powerful the sun's rays may impact our skin, eyes and entire body. 
In the heat of the summer we may throw caution to the wind and forget to check how many hours we've been sitting out reading a book, lying on the beach, throwing the ball or having that picnic at the sun peaks in the sky.  
This show will focus on many of the situations of summer that can put us into ill health or even the hospital. Many of the common safeguards will be mentioned, but also we want to learn more about our homeopathic remedies. 
Join us for a fun filled hour.
Contact Debby if you have any ideas, suggestions or would like to participate in any of our shows.

 Please 
contact Debby or
 Dr Deepak Sharma if you have a special story you would like to tell.


Send your friend the link to the  "Health Inn" show and post this page on FaceBook because the more the merrier and we need to bring some wisdom into our lives.
We talked a great deal about headaches in previous shows, which can also be caused by sunshine. We will learn much more about the sun's effects 

"Ah, summer, what power you have to make us suffer and like it." 
~ Russell Baker, American Pulitzer Prize-winning writer known for his satirical commentary and self-critical prose, as well as for his autobiography, Growing Up.
We hear in his voice the negative side of his personality. Can he have been severely effected by the sun in some way? We know many people have Seasonal Affective Disorder due to lack of sunshine, which puts them into a state of depression. On the opposite side of the spectrum, could too much sun not be good for us? How many people today do not know about the great benefits of vitamin D to prevent cancer and other disorders? 



Sonnet 18 Shall I compare thee to a Summer's day?
"Shall I compare thee to a summer's day?


Thou art more lovely and more temperate:




Rough winds do shake the darling buds of May,




And summer's lease hath all too short a date:




Sometime too hot the eye of heaven shines,




And often is his gold complexion dimm'd;




And every fair from fair sometime declines,




By chance or nature's changing course untrimm'd;




But thy eternal summer shall not fade




Nor lose possession of that fair thou owest;




Nor shall Death brag thou wander'st in his shade,




When in eternal lines to time thou growest:




So long as men can breathe or eyes can see,




So long lives this and this gives life to thee.

"



~ William Shakespeare
"A perfect summer day is when the sun is shining, the breeze is blowing, the birds are singing, and the lawn mower is broken."
~ James Lacey Dent (born 1939),  American professional golfer, would rather be playing outdoors, enjoying himself on the range, instead of doing chores at home. 
Born in Augusta, Georgia, home of the Masters Tournament, started his career as a caddie at the Augusta National and at Augusta Country Club, since he could not enter the game otherwise as an African American. 
Source Wikipedia