October 22, 2012 - Erica Perlow on School Bullies
Erica Perlow, Esq., Vice-President
Erica Perlow has collaborated with the local school board to help reduce school bully activity. This partnership began from a situation in her own family. Erica's legal and community organizing background provided the necessary skills to make this program a reality.
Resource: August September Newsletter
Chatham County Policy Against Harassment 
Check The World Clock <~ Add this date to your calendar
Visit NissanCommunications to view our live show.
Sign in with your name on the chat.

Tell us where you are located.

Comment and ask questions.

Call in to talk, if you wish.

 
Erica Perlow has 26 years experience helping to develop and manage local, regional and national businesses. She is a lawyer, an activist, and a scientist, and has "done at least a little bit, if not more, of all of it". She has created new businesses and helped get them off the ground. She is a trained facilitator and community organizer, she is an editor, a professional fundraiser, a public speaker, a media relations person, and has sat on the Boards of several organizations. Erica has helped hundreds of people get fit, get into shape and lose weight as a certified health coach. 
Erica truly loves being a mom to her incredible daughter and dog, spending time in nature, singing and writing music with her husband, and traveling!  Erica also loves creating custom jewelry and doing home shows.  
This video illustrates the tip of the iceberg of the bullying crisis. This represents our internet environment, the face of anonymity, the voice of insecurity, fear and domination. This represents playgrounds, school grounds, FaceBook, social networks, blogs and much more.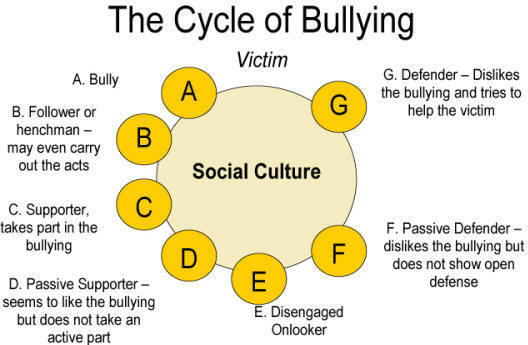 See her work at www.EricasCollection.com
Cyber Bullies Petition | PETITION: Arrest Cyber Bullies Responsible for Amanda Todd's Death 
To: Royal Canadian Mounted Police & Canadian Security Intelligence Service
Cyber bullying is a serious crime that needs to be addressed. Please show authorities that we want the people that bullied Amanda Todd to death arrested and held responsible for their actions. We may have not been there to help Amanda when she was alive but we can do something to make a difference now.
What are the limits of free speech on Social Media's such at Twitter and FaceBook? When is it considered harassment? With millions of tweets, personal and public conversations every day, how can this be supervised?

Daily News | October 2012 Another Young Girl Commits Suicide Over Bullying
---
January 31, 2013 -- New York Daily News 
Seth Acevedo breaks down in tears after explaining his side of the bullying story, in which he says he was robbed and punched by 7-year-old Wilson Reyes in the Bronx.