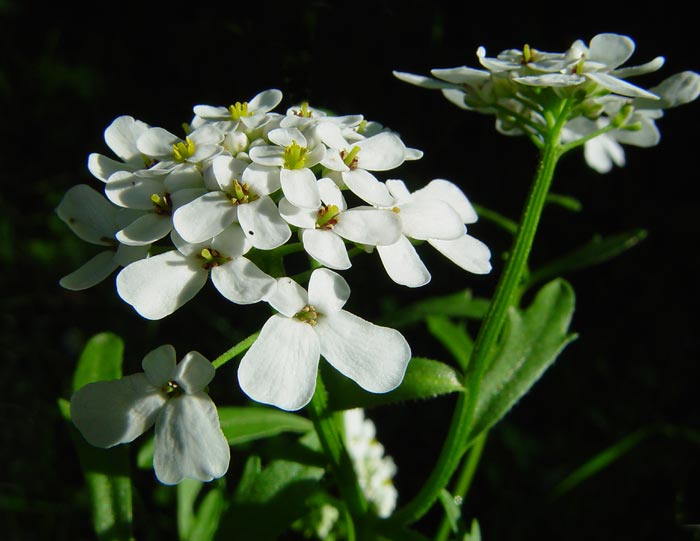 Iberis amara is very efficacious in affections of the heart. It is useful in the paroxysmal attacks of dyspnoea which are so common in cardiac dilatation, and are often so difficult to cure, or rather to prevent their return. The first dilution has been employed. The clinical cases published in our literature are wanting in precise indications. In our own experience we have noted the following :
The attacks begin about 2'oclock in the morning, the patient being roused from sleep by palpitation or by violent cardiac action. No pain. Then comes a tickling in the larynx, following which the throat and trachea seem to fill up with mucus, which is expectorated as white, frothy sputum. The cough is violent and causes redness of the face. Dyspnoea is intense for one or two hours with profuse sweat all over the body and coolness of the hands and lower extremities. The patient cannot lie down, but sits slightly bent forwards. The lesions found in the heart are dilatation with evidence of hypertrophy, for the action of the heart seems strong and tumultuous, whilst at the same time the pulse is feeble, irregular and threadlike.
The kidneys retain their activity as is shown by the urine being clear and without albumen. These facts are few, but sufficient to show that the trouble is truly organic, and that the dyspnoea is evidently cardiac. The physical signs of dilatation are distinct and classical.-
Hahnemannian Monthly.