Victims of repeated abuse suffer complex trauma
There are so many excellent homeopathic remedies that address these issues of isolation, loss of identity, abandonment, rape, kidnapping, victimization, threats to life and limb, shocks, etc.
Of course, each case is different in the way the individual responds to the situation and the duration of each event. This report brings up many good issues and cannot say exactly how this victim responded mentally, emotionally and physically. The one report is that the young mother held and slept with her two children every night. We do not know whether this is the mother protecting the children, or the children who needed to be close to the mother, or both. We know very little of this case, only the basic events and time frame of occurrence.

---
By Madison Park
CNN



(CNN) -- For 18 years, a girl who was whisked away into a secret backyard compound was forced to grow up in isolation.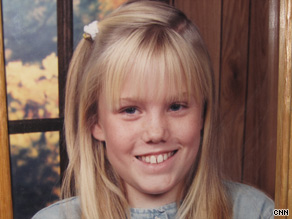 Jaycee Lee Dugard was 11 years old when she was abducted and secreted away in a backyard compound.
By the time authorities discovered Jaycee Lee Dugard, she was a 29-year-old mother of two who had spent more than half of her life in sheds. One of the alleged abductors, Phillip Garrido, is the father of her two daughters, according to police.
Garrido and his wife, Nancy, face 29 felony counts, including kidnapping for sexual purposes, forcible rape and forcible lewd acts on a child. They pleaded not guilty Friday. The maximum penalty for each defendant, if convicted, is life imprisonment.
Dugard, who disappeared from South Lake Tahoe, California, in 1991, faces a challenging road to recovery. Dr. Kerry Landry, a child psychiatrist in Durham, North Carolina, said that repeated abuse causes complex trauma.
"They can really feel like they have no control and there is no escape," Landry said.